super awesome low-fat (nearly raw) cheesy garlicky kale salad!
I was playing around with ingredients in my kitchen and created this freaking delicious dressing for my kale salad that I had to share! 
Ingredients: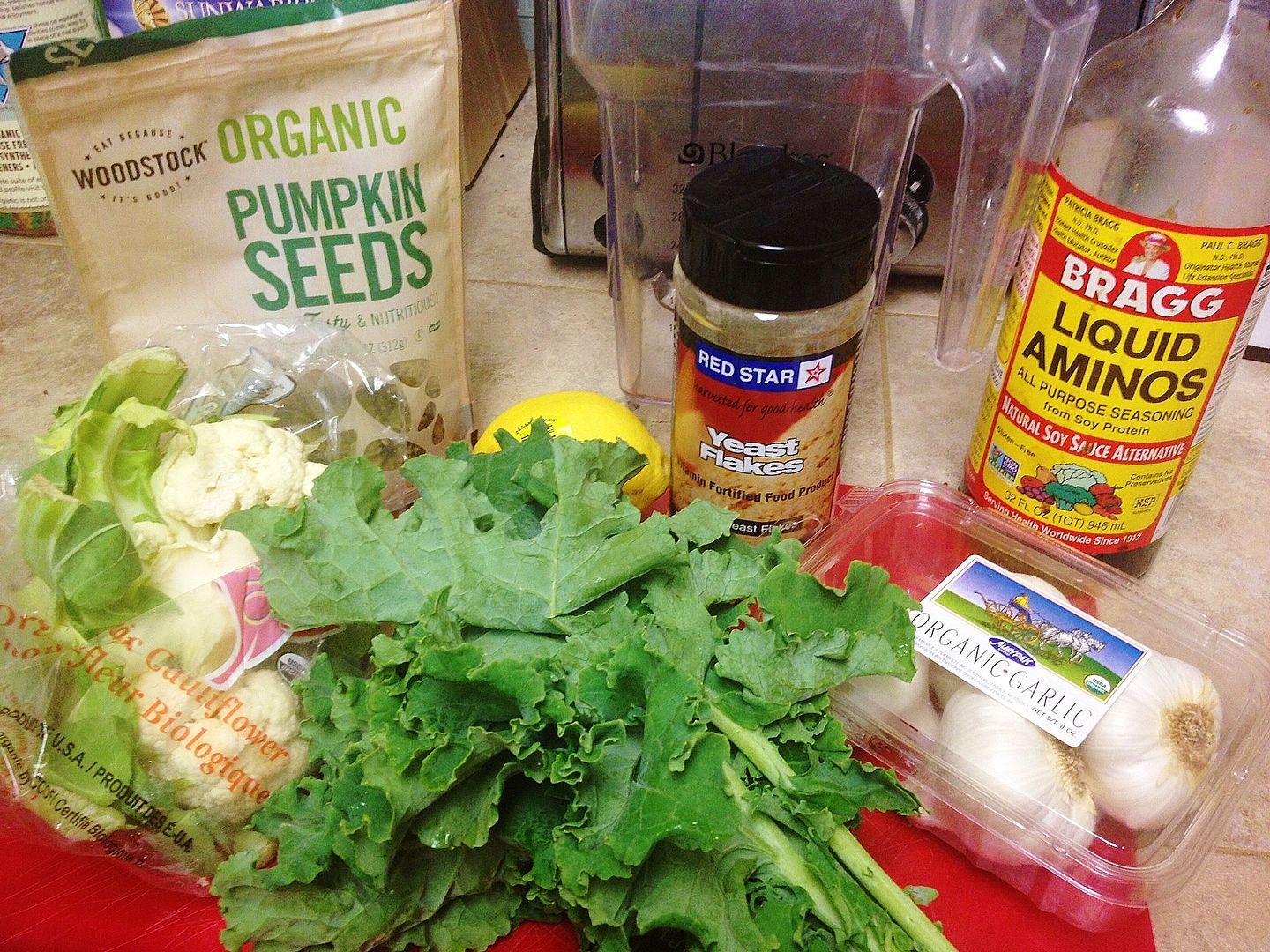 (the dressing makes about 3 servings)
1 head of kale
1 cup cauliflower
2 cloves garlic
3-4 tbsp nutritional yeast
1 tbsp liquid aminos
juice of 1 lemon
about 1/4-1/2 cup water depending on how thick you like your dressing, I prefer mine thinner so I make a bigger batch.
1/4 cup raw pumpkin seeds (sunflower or sesame will work fine as well)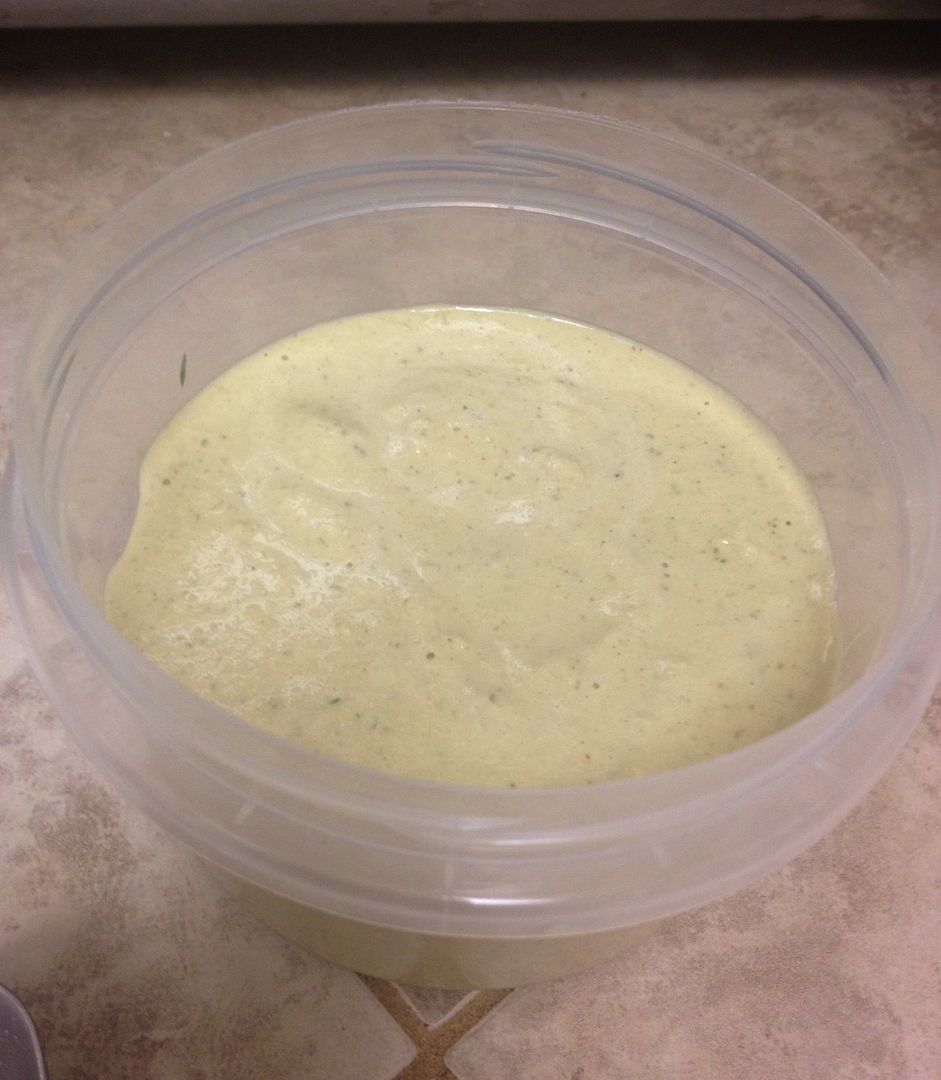 Put all of the ingredients minus the kale in a high speed blender and blend till creamy and smooth. Now you should have something that looks a little like this! This recipe makes about 3 servings, so just store the rest in a container and it should keep about 3-4 days in the fridge.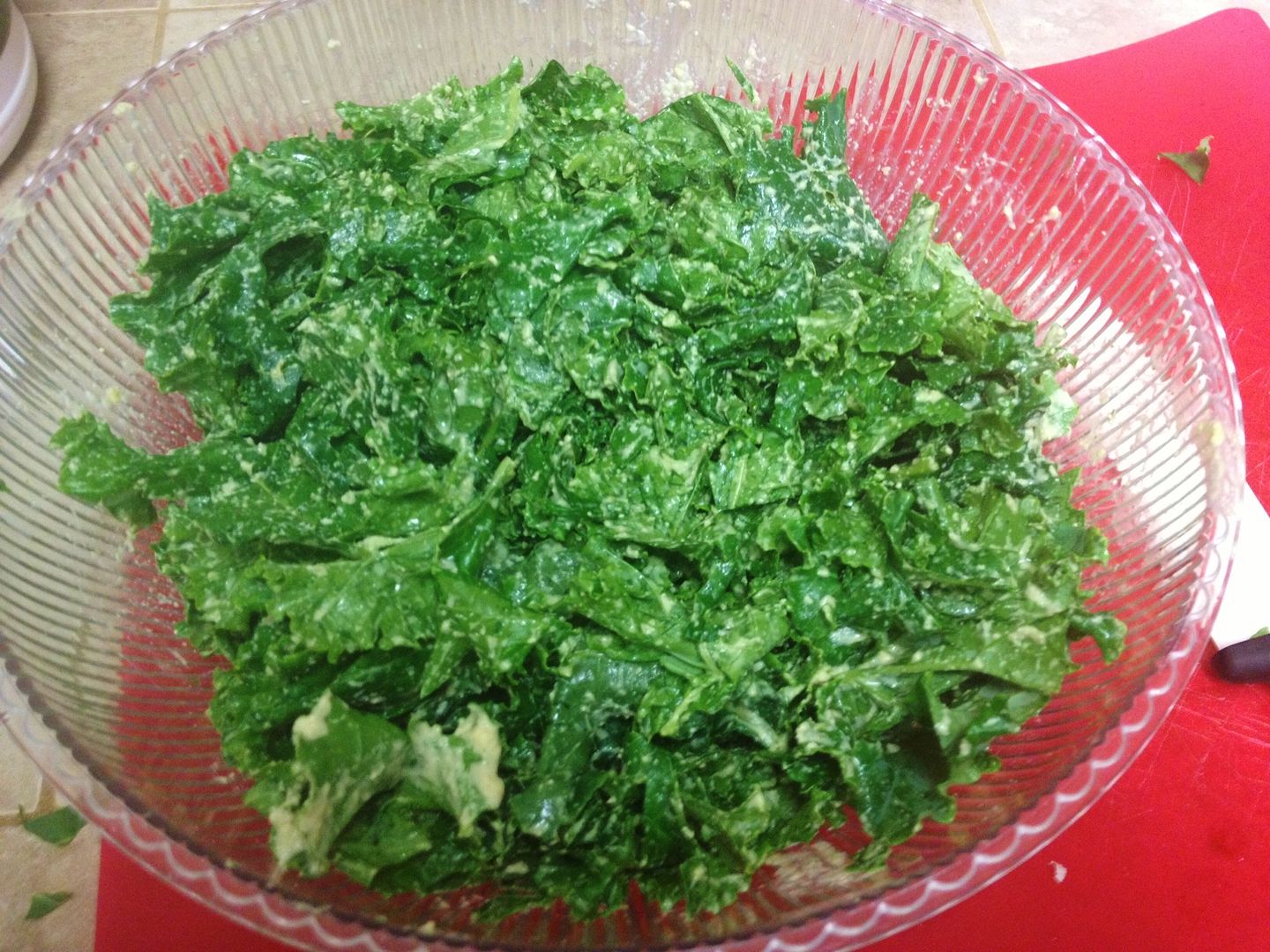 Next step is to massage about 1/3 of the dressing you've made into the (chopped) kale with your hands-don't be afraid to get messy! You could just eat the salad like this (which I do all the time) or you can add in some other things! I added some grape tomatoes and chopped scallions.
Enjoy!
(Source: veganslikeitraw)